What is Foamex®?
Foamex® is a lightweight mounting board which has a polyurethane foam core and is characterised by its light weight and semi-rigidity. Foamex is often used to mount work for Box (spacer) frames, tray frames or as a mounting solution for artwork that is to be hung directly on the wall.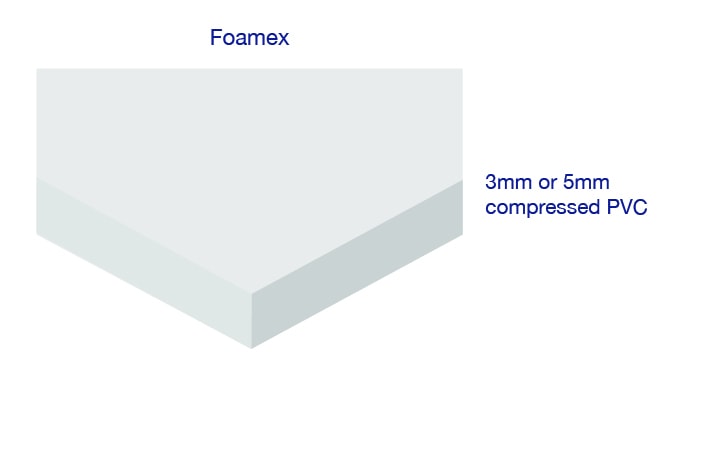 Why should I choose Foamex Mounting?
Foamex is extremely lightweight and Foamex mounting is ideal for short term applications, as well as touring exhibitions and those wanting to achieve excellent dimensional stability on a budget.
We are able to offer Foamex mounts in 2mm, 3mm or 5mm thicknesses and up to a maximum size of 2 997 x 1 828mm (118 x 72 inches).